Bob Comtois Bio - Singer/electric mandolinist/songwriter/producer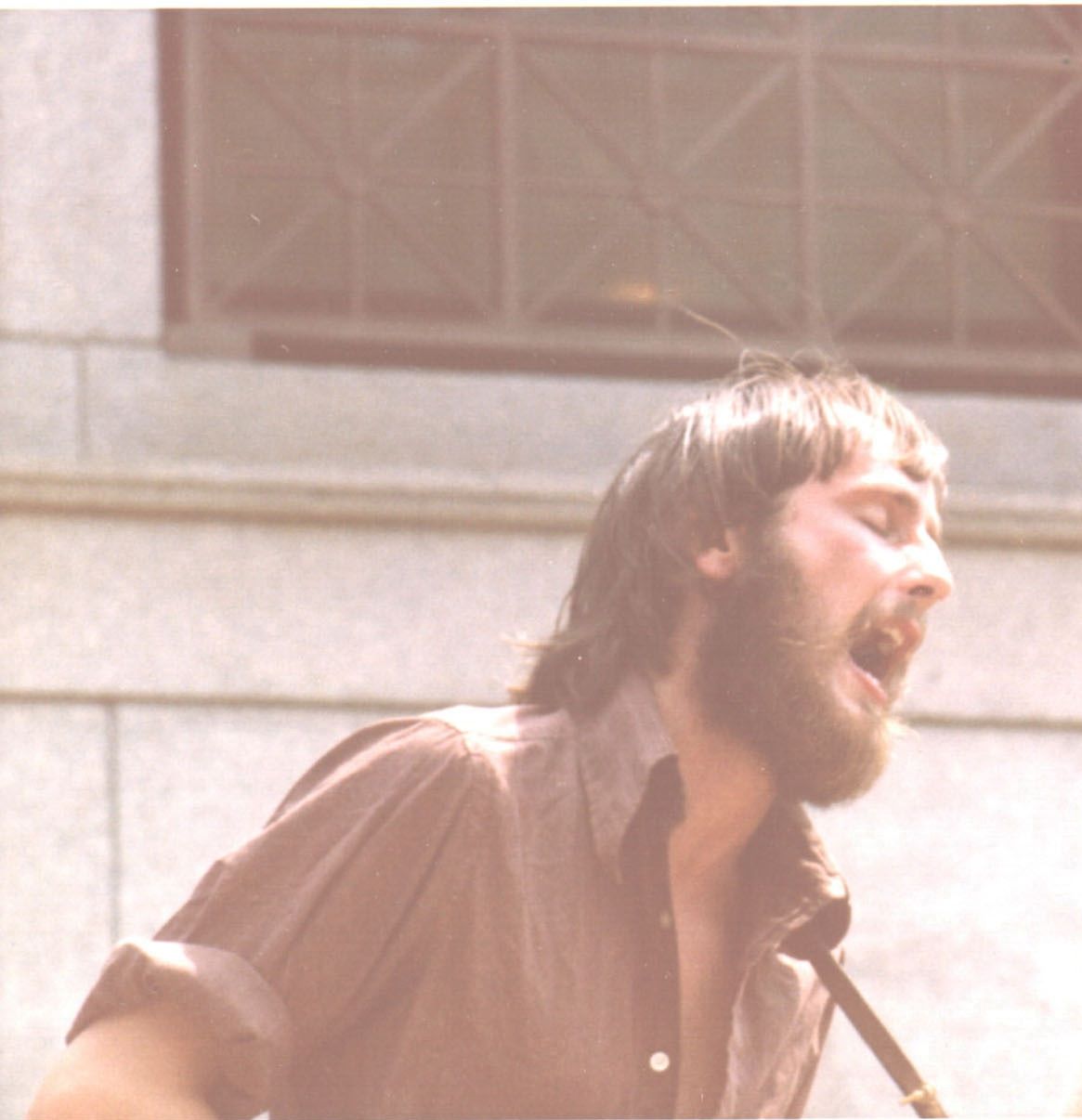 My name is Bob Comtois (pronounced, cone-TWA). For years I played mandolin and sang on the streets of Boston and its sister city, Cambridge. Perhaps you were among the few million people who stopped and watched me and my bands play in Harvard Square or by Fanueil Hall. Among you were Dave Stewart of the Eurythmics, Peter Wolf, and The Impressions. Television, nightclubs, radio and colleges came to us, but it was always the exuberance of the street performances that was so exciting.
  My bands (i.e.Strings Attached, Hoot Spa, The Risa Benson Band, Public Domain and The Verbs) encountered some wonderful fans and visitors from around the world. They loved to dance to our upbeat sound- unique for its blending of folk-rock and R&B replete with sax, electric mandolin, great harmonies, and fun antics.
  Guest artists such as Bela Fleck and Patty Larkin graced the street and stage with us. We were pretty accessible in the 70's and 80's.
  Things are difficult to keep together, band-wise. So, over the years, my home studio became the place where musicians would come as I learned production techniques while I recorded many of my original songs as well as those of my clients. I am very proud of my work with my dear friend, fellow Boston street performer, and soul singer, Gerry Mack. I also have worked with Boy's Life's John Surrette, 70's pop guru, Andy Pratt, and co-produced  "Rainy Day Sunshine" by Whistle Jacket.
  "With Relish" is a collection of my songs spanning the 80's and 90's. I produced it using Protools along with some original analog masters, and I re-mastered it digitally to a very pleasant effect.
  The music is eclectic, quirky, rock/pop. The electric mandolin is very chameleon-like, weaving in and out of the multi-textured sounds I tried to convey. Along with electric and acoustic guitars, I play mandocello and electric mandola, besides my punchy, rhythmic acoustic mandolin style. My vocals are certainly distinctive. I hope you like what you hear, as I have albums and albums worth of material ready to be released.
Please check out "Don't Turn Away" on Andy Pratt's Soundcloud page, recently co-produced by Andy and me.